Article by Ashwini Chubé
As a kid I loved to play in water and as a teenager I loved to play in the rain. Even now as an adult, I love being in close proximity to water. After a crazy day at work, I often love to take a warm shower or a tub bath.
We often relate water as a "cleaning agent"- be it ourselves, our clothes or our cars, our utensils or even our food. We use water to wash away the dirt. Whatever logical answer it may be but water can cleanse us off. We have never even thought of why is it so.

Well , water is all to do with our emotions. The element of water itself deals with emotions. Very often I meet people who are emotionally upset about something and just tell me "I want to cry it out". At that time I advise them to "drink water" not just as a Reiki practitioner but also as a friend. Water soothes extreme emotions as it is vital to heal the second chakra in human body.
The second chakra located right next to your belly button is called as the Sacral Chakra or Swadhishtana is made up of the element of water. Sacral deals with your emotions and how you feel about yourself.
Many if not most of people who have asked for a healing do not understand the difference between thinking and feeling. And those who do, have a preconceived programmed belief that it is wrong to do what you feel and right to do what you think. Most of us believe that doing things as per you feel is supposedly a sign of a weak person, which is the biggest misconception known to today's world.
Not feeling your emotions or curbing your emotions is a sign of an underactive or even blocked sacral chakra. On the other hand an overemotional or a clingy person who overindulges in alcohol or substance may have a super enlarged sacral.
Both the cases will result in unbalanced emotions. The physical manifestation will result in being conscious about your body in a very negative way, i.e.: the extremes of self-criticism /self obsession and also fatigue or restlessness.
Sei Hei Ki or the Usui healing symbol
Often used for emotional healing, this symbol has a significance of its own. It has a very subtle energy yet is extremely powerful for both emotional and physical healing. It is not just associated with emotional and mental well being but also with harmony as it has an ability to bring peace of mind and balance.
To what we call as "activate" the symbol we draw it and chant its name thrice. Very often activation results in cooling or washing kind of feeling in our chakras and aura. Clients too feel cool or washed up after using this. Many clients cry out and cleanse themselves when this is used. Always let them know they are safe and allow them to emote.
Additionally Sei Hei Ki can also be used for psychic protection, addiction recovery and even to find lost items.
Healing the sacral chakra with water and Reiki symbols
1) Bath or Shower
– Select water body type to be used i.e.: Shower / Tub.
– If you wish burn some candles to soothe you down. I recommend orange or ylang ylang.
– You can also use bath salts if you wish.
– Invoke the presence of Archangel Michael and the archangels and ascended masters.
– Draw the Master and the distance symbol on your both palms especially if you are standing in a shower.
– You can also draw the symbols in the water filled in the tub bath.
– Now draw the emotional healing symbol (SHK).
– If you are a Karuna® Reiki practitioner, draw both Zonar and Halu too; they are what I believe compassion healing symbols.
– Relax and feel the water all over yourself and your chakras.
2) Drink it up
Charge your drinking water with SHK and CKR. You may add lime juice or mint leaves, honey or lemon wedges to it. Drink that water. With every sip, it is important to feel the taste, the smell and to enjoy. Feel in the gratitude as you sip every single drop.
3) Water Meditation
Spend time near a water body and meditate there. You can choose between an ocean, a river, and a lake. Sit close to the water body. Meditate for 10-15 minutes daily. You can refer to the meditation above in point#1.
4) Swimming and water sports
Swimming can help you get the right exercise and is the gentle yet most effective form. Swimming is a great workout because you need to move your whole body against the resistance of the water. Also it is easy on joints due to water and always recommended as an exercise for the elderly, pregnant women and those recovering from health issues. Playing water sports can be a very good option too. Choose from rafting, snorkelling, jet-ski. Please note that, you should go only if you are the adventurous types and enjoy doing it.
Additional points:
The most important thing is to honour your feelings. We have been taught to do what is right and to ignore our feelings. Allowing ourselves to feel our emotions and can be very freeing. It connects the soul with the body. Pick that guitar, join that dance class, go for that relationship, adopt that pet, paint that picture, start your own venture if you want. Take that up what gives you pleasure and that frees you.
Free eBook download: We've created an eBook with our best articles on this topic, and offer it for free to all our newsletter subscribers.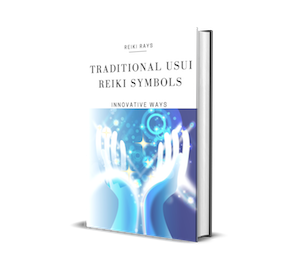 Ashwini Chube is a Motivational Speaker, Life Transformation Trainer, Wellness coach, Spiritual Teacher, Access Consciousnesses Bars Facilitator & Reiki Grandmaster. Ashwini is also a Writer, an avid blogger and is currently working on her 2 upcoming self help and spiritual books.
She has founded the company Unicorn Insight with a vision to create a world where the world runs on consciousness, joy abundance and love instead of fear, lack and scarcity. Ashwini's mission is to empower individuals to know who they truly and authentically are and help them tap in their power. Unicorn Insight has been instrumental in transformations of lives - whether it is through individual one on one coachings, group workshops, corporate trainings or motivational talks.
Ashwini is a former Investment banker and holds an MBA in finance having worked in Corporate world of Banking and Mergers and Acquisitions with Banks like Morgan Stanley and RBS for 8 years in Mumbai and London before she pursued her calling in 2015.
Get in touch with Ashwini through her Website: www.unicorninsight.com or at unicorninsight@gmail.com. Her Facebook page is: facebook.com/ashwinichubeofficial