Article by Reiki Master Sunetra Dasgupta
With my ongoing writing on my crystal series, my next article is on the crystal, with which my love story started recently and I am very happy to write about this beautiful crystal Kunzite.
Kunzite is a very recently discovered crystal. It was discovered only in the year 1902 by gemstone specialist and jeweler George Frederick Kunz in California. The most common color of Kunzite is pale pink. It is also found in the colors of lilac, yellow and green. It has been most commonly found in the USA, Madagascar, and Afghanistan.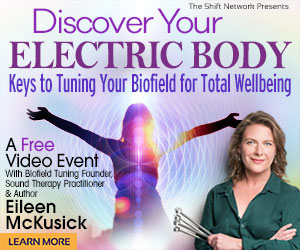 Kunzite is known as a woman's stone as it helps all mothers, be it first time or a single mother or even being mother of your furries! Woman have a natural maternal instinct and sometimes they may get overwhelmed taking care of their miniature versions, and this is when Kunzite comes to one's rescue. It also helps in healing the reproductive system in women, helps in transiting into puberty in girls, PMS, and menstrual problems.
The question I often face from people is if this stone can be only used by a woman? The answer is No! This stone is excellent for men, women, and children.
General uses
Helps in healing emotional body
Best post-breakup crystal. Helps let you go off all the sorrow, hurt and pain also helps overcome anxiety
Helps to be calm during exams and interviews
Great stone to travel with especially when you are in a group and are highly energy sensitive
Excellent in a toxic workplace environment where people use personal powers incorrectly or sexual harassment.
Helps in treating skin rashes which may have been caused due to chemical reactions
Great stone for those wants to get into philanthropic work.
Apart from the above, it is an excellent stone for children who are hyperactive. It helps them get proper sleep, also kids who are specially abled and even star kids and indigo children. It is also an excellent stone for those who have completely closed themselves and are not open to any kind of positive vibes from the universe. The soft pink rays help them heal their heart slowly but surely, the childlike innocence is restored among people, which helps them manifest things faster.
It is a good idea to keep the crystal on your Heart chakra while healing self with the emotional symbol. One may also call upon Archangel Raphael while healing self with kunzite and experience a lot of magic happening. This stone is also excellent for exorcism and hence while doing any kind of spirit release one may shield self with the master symbol and hold the kunzite in their hand or wear it as a pendant or bracelet.
I hope you do try working with this beautiful crystal and see the magic happening as it shall open your heart and upper heart chakra, and the world shall be beautiful all over again <3
Free eBook download: We've created an eBook with our best articles on this topic, and offer it for free to all our newsletter subscribers. Click the image below to subscribe and download the PDF:
Apart from being a lecturer teaching undergraduate students Mathematics, Statistics, Research Methodology and Business Communication, Sunetra Dasgupta is a Reiki Teacher. She is emotionally attached to Reiki as she feels, when she was nowhere, Reiki came to rescue her. She has channelled Gajanan Vinayak Reiki, and heals and teaches Traditional (Usui) Reiki, Karmic Reiki, Karuna Reiki®, Soulmate Reiki, Fusion Reiki, Wagle Reiki, Angel Reiki, Tiger Reiki, Lavender Flame Reiki, 30 more types of Reiki, Magnified Healing, DLA, Akashic Records, Access Consciousness, Aura Brushing, Cord Removal, Hypnotherapy, Past Life Regression, EFT, Psychic Surgery, Angel and Tarot Card Reading, Runes, Tasseography, Violet Flame, Herbs and Oils, Candle Magick, Signature Analysis, Vastu, Numerology, Feng Shui, Bach Flower, I Ching, Fairy Ring, LOA. She is also an Angel whisperer. She lives in India and can be followed on her Facebook Reiki Page: Soniele Daniel Healing Miracle facebook.com/Sonieledanielhealingmiracle, Instagram at instagram.com/sonieledanielhealingmiracle and on her Tarot Page which she has formed with 2 other members facebook.com/Tarotmaniacs. She has also written a book "Lessons I learned from Reiki" which can be bought from Pothi.com.