Article by Reiki Master Sunetra Dasgupta
When I was first introduced to Reiki… how excited was I! It was on my mind from the moment I woke up till the time I went to bed. I kept on reading a lot about Reiki and its practical uses to enhance my practice. My Reiki teacher, who is also my sister, told me continuously: "Do Reiki and Be Reiki."
I was ever ready with the energy to heal and help others but I was bored while doing Self Healing. Even though I know how important it is, Self healing made me yawn like there is no tomorrow.
My sister shared with me a beautiful method of self-healing and amplifying our Reiki.
The method was to connect with any God/Archangels/Ascended Masters everyday for 10 -15 minutes and send Reiki to them. I have broken down the steps for everyone's benefit.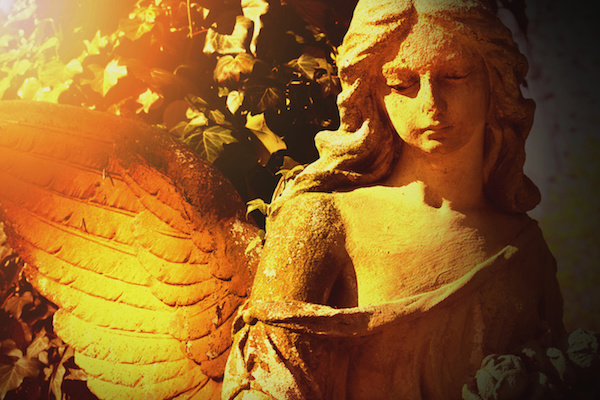 Method:
1. Sit in a comfortable place where no one is going to disturb you, put on some healing music and connect with the distance healing symbol to any God / Archangel / Ascended Master. You may connect mentally or keep a photo.
2. Send Reiki for 10- 15 minutes. Talk to them during this time. This is important. Ask them to clear your Aura & chakras for Self healing.
3. Ask them to amplify your Reiki Power, make your connection stronger with them, or simply ask for blessings and guidance on any issue. They really like to listen to us!
In my experience, this method has worked for me in many wonderful ways. They do listen to us and show us the right path in such a subtle way that we do not even come to know there has been a divine intervention.
They also shield us from negative and psychic attacks. I have also requested them to be my "Reiki Bank". Which means whenever I feel the need to increase the heat in my hands, I ask them to give me some of their energy. For instance I may say: "Dear Buddha, please send me some of your energy to increase my Reiki flow!"
You can practice this as often as you can. It is good to pick one Ascended Master / God / Angel for a week or so. The results are incredible! Not only has this made me a better practitioner, but also made me understand the spiritual aspects of Reiki.
Free eBook download: We've created an eBook with our best articles on this topic, and offer it for free to all our newsletter subscribers. Click the image below to subscribe and download the PDF:
Apart from being a lecturer teaching undergraduate students Mathematics, Statistics, Research Methodology and Business Communication, Sunetra Dasgupta is a Reiki Teacher. She is emotionally attached to Reiki as she feels, when she was nowhere, Reiki came to rescue her. She has channelled Gajanan Vinayak Reiki, and heals and teaches Traditional (Usui) Reiki, Karmic Reiki, Karuna Reiki®, Soulmate Reiki, Fusion Reiki, Wagle Reiki, Angel Reiki, Tiger Reiki, Lavender Flame Reiki, 30 more types of Reiki, Magnified Healing, DLA, Akashic Records, Access Consciousness, Aura Brushing, Cord Removal, Hypnotherapy, Past Life Regression, EFT, Psychic Surgery, Angel and Tarot Card Reading, Runes, Tasseography, Violet Flame, Herbs and Oils, Candle Magick, Signature Analysis, Vastu, Numerology, Feng Shui, Bach Flower, I Ching, Fairy Ring, LOA. She is also an Angel whisperer. She lives in India and can be followed on her Facebook Reiki Page: Soniele Daniel Healing Miracle facebook.com/Sonieledanielhealingmiracle, Instagram at instagram.com/sonieledanielhealingmiracle and on her Tarot Page which she has formed with 2 other members facebook.com/Tarotmaniacs. She has also written a book "Lessons I learned from Reiki" which can be bought from Pothi.com.