Article by Reiki Master Sunetra Dasgupta
Archangels have always been very dear to me; I love to work with them and with practice of Angel Reiki feel very close to them. Thanks to Reiki Rays I came across some very beautiful ways to work with different kind of Archangels for various purposes. Though I love to work with them, what intrigued me was what was on the other side; hence I came across the not so known angels who were termed as the Fallen Angels.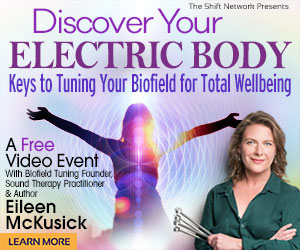 A lot of theories are known to us behind the fallen angels – Angels who have fallen from grace. The Angels were casted out of heaven for various reason, few because when Adam was created, they refuse to bow down in front of him and consider him as a superior being, few as they would taken beautiful daughters of men as their wives, few decided to follow Lucifer when there was a war between Michael and Lucifer, as Lucifer did not agree with all the ideologies of god, and wanted to be as powerful as god and lastly few accidentally fell on earth during the war between Michael and Lucifer.
Sometimes in our life when we go through a lot of turbulence and people just cannot differentiate at that particular time, who can help us better the demon or the angels? As nothing seem to work. For me personally Reiki does the work, but sometimes an extra push by the Angels does wonders. Demon is a very strong and a harsh word used for the Fallen Angels, as they are not bad they are just misunderstood. They do not mean any harm to us; in fact they play an equally important role in our life just like the angels. Since they have a better view and understanding of our life, their main purpose and role is to warn us for the upcoming dangers and calamities, such that we are better prepared.
When I came to know about the concept of the Fallen Angels, I decided to connect to their energy with the HNZSN. Their presence and feel is very different from that of the Archangels, not uncomfortable or bad just different. They too like the archangels like to be called upon for help and have a very no nonsense approach to the situation for which we ask help, they grant help very easily, and in return just ask us to have some gratitude for them.
Few of the Fallen Angels were created by God way before the primary four Archangels – Michael, Raphael, Gabriel and Uriel came into existence, it is unfortunate that they are no more a part of the hierarchy, but it is not that they do not help us for noble cause, they do and no the Archangels do not mind us asking them for help as we ask them help for a common goal, i.e. manifestation of wishes and spread of love, joy and abundance around us.
Free eBook download: We've created an eBook with our best articles on this topic, and offer it for free to all our newsletter subscribers.
A lecturer by profession, teaching undergraduate students Mathematics, Statistics, Research Methodology and Business Communication, Sunetra Dasgupta is also Reiki Teacher & Healer. She strongly believes that Reiki came to her rescue in difficult phases of life, helping her to cope and transform. Sunetra is currently affiliated to Alohahappiness - an MNC specializing in various healing services, remedial products, Vaastu, Numerology, Astrology and Past Life Regression to name a few. At Alohahappiness, she is an active Guide, Healer and Teacher regularly taking up cases for healing and courses for teaching. She has channelled Gajanan Vinayak Reiki, and heals with and teaches Traditional (Usui) Reiki, Karmic Reiki, Karuna Reiki®, Soulmate Reiki, Fusion Reiki, Wagle Reiki, Angel Reiki, Tiger Reiki, Lavender Flame Reiki, 30 more types of Reiki, Magnified Healing, DLA, Akashic Records, Access Consciousness, Aura Brushing, Cord Removal, Hypnotherapy, Past Life Regression, EFT, Psychic Surgery, Angel and Tarot Card Reading, Runes, Tasseography, Violet Flame, Herbs and Oils, Candle Magick, Signature Analysis, Vastu, Numerology, Feng Shui, Bach Flower, I Ching, Fairy Ring, LOA, Diceology, Lithomancy, Hydromancy. She is also an Angel whisperer. She has also written a book "Lessons I learned from Reiki" which can be bought from Pothi.com.
She lives in India and can be contacted via Alohahappiness official page facebook.com/alohahappiness or Instagram handle @alohappinessbykayshetty. Her personal Pages are facebook.com/Sonieledanielhealingmiracle, and Instagram handle @sonieledanielhealingmiracle.