Article by Haripriya Suraj, Reiki Master
All of us find ourselves in situations where we are prone to irritation. Some of us have a low threshold and allow people to irritate us to the point of feeling energy drained. Some of us are more resistant and manage to stay neutral in the face of external triggers.
Recall a situation when someone irritated you to such an extent that you either wanted them to vanish or vanish yourself! It could be a friend, a co-worker, your boss, your partner, your parents and in laws, relatives and children too. While wanting to escape may be a normal reaction, it only serves to rob us of precious energy. A better approach is to make ourselves thick skinned and heal our feelings of irritation before they can drain us of energy.
The symbol Sei He Ki can help us create an impenetrable cover of energy around ourselves. This shield can bounce off the effects of all triggers from our field. You can use this technique after an interaction with someone that has left you feeling irritated and also before meeting people who are potential triggers.
Here's how you do it:
 If you are in a state of irritation already, feel the irritation fully. Move to step 3.
 If you are not irritated yet but are scheduled to meet someone who is a potential trigger, you can skip the previous step and begin with step 3.
 Take a moment to connect with Reiki. Feel grateful for the energy.
 Now visualise or draw the symbol Sei He Ki to your right, then to your left, then in front of you and finally behind you.
 Feel Reiki enveloping you from all sides.
 Now visualise the person who is your trigger standing some distance from you.
 If more feelings of irritation come up, allow them to.
 Now visualise a shield of white light over the Sei He Ki cover. Stay in this energy field for around two to five minutes.
 In this double energy field of Sei He Ki and White light, notice your feelings of irritation. If you do all the steps thoroughly, the intensity would drop immediately. You will feel different about the situation.
 In case you are scheduled to meet this person in a few minutes or hours, request this protective cover to stay over you for a specific time period.
Notice the difference when you meet the same person again. You will either not be affected by anything that person says or the person will not say or do things that get on your nerves!
Free eBook download: We've created an eBook with our best articles on this topic, and offer it for free to all our newsletter subscribers.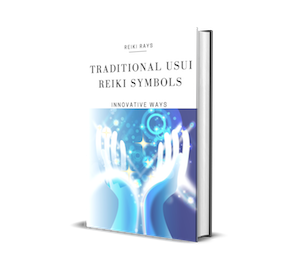 Haripriya Suraj is a Reiki Master, Angel Healer, and Spiritual Teacher. She was drawn to Reiki right from her childhood and Reiki went on to become part of her life's purpose. Reiki is her constant companion from which she derives peace and contentment. She is also deeply connected with the angels, with Angel Healing being an integral part of her Reiki practice. After reaping the fruits of Reiki practice in her life, she was inspired to spread the joy of Reiki and the light of the Angels. Haripriya offers courses in Reiki and Angel Healing as well as distance healing services. She resides in Bangalore, India. Reach Haripriya on her blog at lightworkersonearth.com, on email at angelhealingbangalore@gmail.com and on Facebook at Angel Light.