Article by Rinku Patel
I am not attaching any pictures or drawing of any symbols as they are considered sacred. Needless to say, you need attunement to use these symbols.
To use these symbols:
¤  Mentally or say out loud the name of the symbol thrice.
¤  Draw in the air, on palms or anywhere
¤  Meditate on a symbol open/closed eyes
• GM Symbol Level 5-6
Dai Cho Wa – Means the Great Harmony – Brings great harmony into life
Dai Ro Se – Means Wisdom – Brings great wisdom
Dai Fa Shu – Means Great Separation – Separates that no more serves you
There are three chakra symbols introduced for Heart chakra, Solar Plexus chakra and Sacral chakra.
Shi Ka Sei Ki – 4th chakra symbol
Chi Ka So – 5th chakra symbol
Cho Kaku – 6th chakra symbol
• GM Symbol Level 7
Dai Ji Yu – Means Great freedom – Makes you independent, connecting with Universal Life Energy
Dai Kiro – The Wisdom Symbol – Holds wisdom
Kom – Empowerment and Spiritual growth – This symbol is not taught by all masters. It depends on master to master.
• GM Symbol Level 8
Dai Hey Wa – Means Great Peace – Brings inner peace
Antahakarna – Connecting the physical body with higher self – No attunement needed for this symbol
• GM Symbol Level 9
Dai Fu Ku – Means Great blessings/Happiness – Brings true happiness and blessings
• GM Symbol Level 10
Dai Ki Bo – Means Great Hope – Brings hope and inspiration
• GM Symbol Level 11
Dai Chi Kara – Means Great Force/Strength – Brings courage and strength to enhance spiritual path
• GM Symbol Level 12
Dai Ai – Means The Great Love – Finds true love
• GM Symbol Level 13
Dai Hana – Means Great Teacher – Connects to your 'internal teacher' to guide you
• GM Symbol Level 14
Dai Moku – Means Great Eye – Brings awareness. Discovers and accepts true-self
• GM Symbol Level 15
Dai Mi Chi – Means Great Way – Unfolds your destined path
• GM Symbol Level 16
Dai Kei – Means Great Revelation – Helps you to know what will happen in your life
• GM Symbol Level 17
Dai Ji – Means Great Temple – Temple of great consciousness
• GM Symbol Level 18
Dai Tatsu – Means Great Wisdom – Spiritual wisdom and inner based maturity
Free eBook download: We've created an eBook with our best articles on this topic, and offer it for free to all our newsletter subscribers.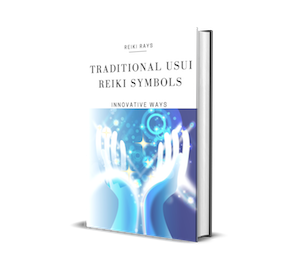 Rinku Patel is a Reiki Master Teacher, Doreen Virtue certified-Angel intuitive, Fairyologist, Realm Reader, Crystal healer, Angel card reader, and Indigo card reader. Other than that she is a Certified Tarot card reader and spiritual writer. Rinku can be reached via her email address reikithemiraclehealing@gmail.com and on Facebook at Reiki The Miracle Healing