Article by Sneha Khanna
Ever since I was 8 I always wanted to learn Reiki. My only reference point or understanding of Reiki at that point was that it is something that I can do to make others feel better. Technically speaking, the only exposure I had to Reiki was a neighbor coming in to channel healing to my ailing grandma. It would not only make her feel better, but it also made her struggles easier towards the last few chapters of her life (I am sure of this). Thanks to that gentle soul who would dedicatedly and regularly come over to channel healing – I began remembering my purpose very early on in life. So you see, as my first Guru told me – "You don't find Reiki, it finds you!" These words ring absolutely true! In fact, with all due respect, I would like to adapt this a little to my understanding of Reiki– "You don't find Reiki, You just remember that you ARE Reiki."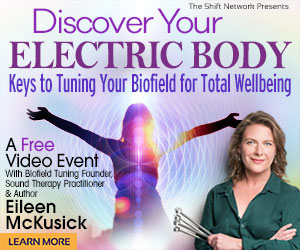 Let me explain:
For those who don't know much about this wonderful modality, Reiki literally translates to Universal Life Force. It is the life force that runs through you, me, animals, plants, nature, the earth, the sun, the stars, the galaxy, the universe, the multiverse and even through inanimate objects that we use in our daily lives. Einstein said, "There is no matter. It is all energy vibrating at different frequencies." Hence, simply put, everything we encounter is Reiki in its deeper and most literal sense. The only thing that keeps us from understanding, accepting and channeling this energy is awareness and faith.
A Reiki practitioner is attuned to feeling, holding and channeling more of this light and life force than most people. Hence, as healers, we feel and pick on the various frequencies and vibrations of people, places and situations more easily than most. In fact, most of us can even see through physical bodies and reach the core of the ailment/ block by tapping into the energy body. We also mend the physical body by understanding that it is purely energy.
I love fusing Reiki with other modalities – Crystal therapy, Violet flame, Lavender flame, Zibu Symbols, Angelic Healing and lots more. And through extensively working with all these various modalities, I have understood one simple fact – whether we call it the Violet flame, the Lavender flame, the Blue Ray of healing or anything else – we are just tuning into and channeling different forms of the same Universal Life Force. It is all energy that presents itself in a gamut of rays, colors, frequencies and vibrations to serve the same purpose – Cleansing, Healing, Uplifting and Manifesting.
By saying this, I am not trying to belittle anyone's practice or work. I am just offering my perspective and understanding of energy work. And I truly believe that one doesn't need to learn Reiki only to become a healer. I believe that anyone and everyone can learn Reiki to enhance their life by gaining a deeper understanding of their complete body and energetics. Self-empowerment is the biggest gift Reiki has given me. And it really is a gift everyone is worthy of. To me, Reiki has been that door that has opened up a whole new realm of magic and divinity in powerful yet practical ways.
Hence, I say and believe – Everything is Reiki. All healing modalities have Reiki as their foundation, because all of them work with energy and intention at their core. And last but not the least – We are made of stardust, and hence, we too, ARE REIKI.
Free eBook download: We've created an eBook with our best articles on this topic, and offer it for free to all our newsletter subscribers.
Sneha Khanna is an energy worker and transformational catalyst who fuses her passion for energy work and mindfulness with practical ways of living. She truly believes that we can transform our lives and co-create the magic we seek externally. She aspires to empower others to co-create the life of their dreams for themselves too.
You can drop her an email at snehakhanna@gmail.com for Online and In-person Intuitive Angel Card Readings, several Individual and Group Workshops (Online and In-person). You can also follow her page on www.facebook.com/snehasoulbalance and Instagram @sneha_soulbalance for uplifting and positive content.