Article by Anna Marks
Just a few hours left until New Year. 2019 is knocking at our door.
With all its great lessons which helped us evolve and grow, 2018 has now come to an end and this is a great chance to think less and feel more; to connect with our inner being, to be grateful for what we have received and experienced over this year and create from our heart the next journey we'll be taking.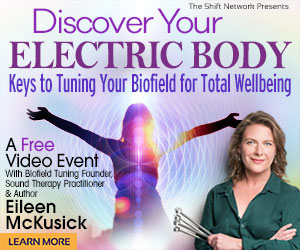 Trying to predict what the next year will bring us is nonsense. Life is unpredictably beautiful! We just keep our eyes on the ball – our ultimate goal – but be also open and flexible in terms of how and when we will reach it. A disaster may turn out to be the biggest blessing so let's soften our expectations and let go of our need to control and know something that cannot be conceived with a human mind.
So we invite you to use the template we've added to this article or simply start writing on a new sheet of paper your Light Contract with your Higher Self. Use HNZSN to connect to your Higher Self.
What do you most want to create in your life in 2019? What wants to come into the world through you?
What emotions do you want to feel?
What kind of people do you seek to attract?
What gift would you like to give yourself in 2019?
What will be your mantra and empowered word for 2019?
Do you want a life overflowing with Unconditional love, Prosperity & Peace? Of course you do! But only you can make this year the best year of your life!
Let's start our journey into alignment with our divine life purpose and surrendering to Divine Will by signing a Light Contract with our Higher Self, our dearest companion both in times of happiness or sadness.
Are you ready for 2019 to be your most incredible year yet?
If it's a NEW YEAR then it's time for a NEW YOU!
Important!
* Please take into consideration that the Light we are referring to isn't the opposite of Dark but a nondual aspect – Unity and Union. The Oneness.
** Also, make sure to state this Light Contract is available ONLY for 2019 and ONLY if it's in accordance with the highest good of all involved. Be open and allow to be surprised and receive this or something even better.
P.S. If you want to create a divinely aligned 2019 with Reiki, please check out our Workbook called 'Create your Year with Reiki'. You have the power to decide the path you're following in 2019. Align your life with your higher intentions. Release, honor, and celebrate the Old. Trust, open, and receive the New. This workbook is destined to be a magical and transformative tool in your life.
Anna Marks is part of the Reiki Rays Team since 2016. She is a freelance writer and a freelance soul. Although she got in touch with many healing methods and teachings, her journey made her realize we are our own authority and there is only one Truth that unite us all – unconditional love. She has only one thought for you – Learn to love yourself just as much as God loves you. Reach Anna at anna@reikirays.com.