Article by Norman W. Wilson, Ph.D.
If you have ever lost a pet, you know the sorrow it brings. Pets become significant members of one's family and in some cases, they are the family. Anatole France reminds us that "Until one has loved an animal a part of one's soul remains unawakened."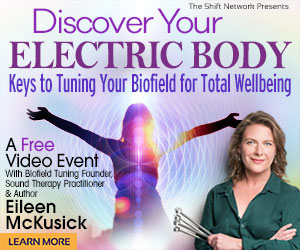 What do you do if your pet is ill? Your Vet recommends you have your pet put down. Do you take it in and have it suffer the trauma of other animals crying, strange smells, and noise? Or do you keep your pet at home, making it comfortable? Enter Reiki and its wonderful healing and comforting energy.
Things get personal for me now having recently lost our beloved cat, Lucy. She was 21 years old. During her last month or so, she lost her hearing. Her sense of smell and eyesight became her mainstay. Despite her physical handicap, she insisted on being my guide down our hallway from the master bedroom at 5:00 AM. She would pause to make sure I was with her, sometimes turning toward me, checking. Gradually, her eating slowed and her water intake lessened. She slept more, moved around less.

Each day I did a Reiki sandwich on her; saying each element of the sandwich, three times. Very slowly, I moved my hands over her body. She was small, never weighing over three and a half pounds. One day she laid her head in the palm of one of my hands thanking me with a soft purring. She rolled over a bit, crossed her paws and died.
What is the Reiki Sandwich?
First, use Cho Ku Rei. Draw the symbol for Cho Ku Rei in the air over your pet. Say this three times.
Next, say a short prayer in which you ask Universal Energy to ease your pet's passing. I used this one and you may modify it any way you wish: Universal Energy come near(name of pet) and in your infinite wisdom do whatever is necessary to ease her/his passing. Show her/him the way to cross over.
For the middle layer of the Reiki sandwich, I use Sei He Ki to ease any fear or distress related to dying. Say this three times. Repeat the prayer.
Then say Cho Ku Rei 3 more times, ending with the prayer.
While doing this, slowly move your hands over your pet's body. If you feel it's more comforting for your pet as well as for yourself, actually place your hands on your pet's body.
Namaste.
Free eBook download: We've created an eBook with our best articles on this topic, and offer it for free to all our newsletter subscribers.
Norman W. Wilson has two PhDs. He is a shaman, a Reiki Master, a Crystal Healer, a spiritual counselor, an author of over a dozen books, and hundreds of articles published on the Internet. In his spare time, he operates a podcast called The Chatter Box. His website is healingtheshamansway.blog