Article by Reiki Master, Mike Shaw
Reiki as an energy force is simply a reflection of our true selves. The physical part of our body is comprised of trillions of microscopic cells, these cells are made up of atoms and sub-atomic particles. The particles are created from the Universal Energy System also known as Consciousness or the Matrix. The important thing to be aware of is that between every one of these particles is a space. So even though these particles appear to make up the entire physical body the truth is that we are in effect what I term a space body. It has been suggested that 99% of our being, is space. Of the one percent left, i.e. particles, these particles alternate from being in waveform, invisible, or momentarily particle form. Our brains are not conditioned to allow us to see what is before our eyes – nothing – which is probably a good thing. Imagine talking to someone who is invisible or trying to find your face in a mirror.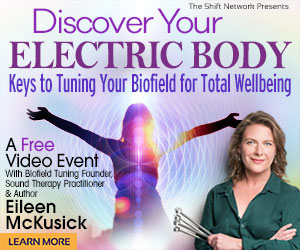 I originally learned Reiki from the Rev. Beth Gray thirty years ago. Over the last three decades, I have gained more understanding at a deeper level that Reiki is a means of bringing about a state of balance and harmony of the mind, body, spirit, and emotions at all levels and through all the dimensions of the being. In turn, this leads to a sense of inner peace and happiness resulting in the ability to more easily accept love into our lives and to give out forgiveness. It enhances our knowledge and wisdom or understanding of the purity and perfection of the non-physical aspect of the Universe.
I remember in answer to a question during one of her seminars Beth said. "Reiki opens the door to many things, the more you practice the more you learn. Reiki is a path to enlightenment". This dovetails well with the thoughts of Dr. Mikao Usui the man who discovered a way to utilise Life Force Energy – Reiki. Dr. Usui believed that Reiki was about our spiritual development and that any healing was a bonus.
I believe that Reiki is an amazing gift from the Source. It is an easy and effective way to connect to the Source of all that is. When we connect to the Source we place ourselves in the middle of a continuous flow of energy; an energy of unconditional love, compassion and forgiveness, an energy that is non-judgemental and non-critical. I firmly believe that we are part of something greater than our perceived physicality and that Reiki is our access to that something.
Reiki is multi-dimensional so dimensionally Reiki is about stepping into oneness with the source of all creation. It takes you through time and space on a journey of personal empowerment and self-healing.
Dimensionally Reiki merges the atomic structure of your physical body, your energy body, your space body and your dimensional body in a wave of unconditional love.
Dimensionally Reiki activates your dimensionally conscious heart. Which impacts in a positive way on your brain and then through the brain to the nervous system, endocrine system, and every other body system.
The greater our connection with the creative forces within and around us the more harmoniously our mental, emotional and physical systems function and the better our sense of wellbeing is. Connecting with the infinite source of wisdom and creativity leads to greater compassion, love, and awareness of our deep connection with all that is.
When we fail to achieve the outcome, we want in life it is a common practice for many to blame others for their situation. When we blame others, we are in effect cutting off our access to 'The Dimensionally Conscious Heart'. I emphasise that being aware of the dimensional aspects of your total being is the gateway to your true nature, which is the unconditional love, wisdom, and power within you.
Dimensionally Reiki connects to the dimensional heart which is your pathway to releasing unresolved emotional conflict the cause of most of life's problems, particularly health problems.
Recognising and understanding the dimensional aspects of ourselves allow us to leap forward and achieve whatever it is that we want to achieve.
In summary, the True Reality of Reiki is to bring about a state of balance and harmony firstly at the non-physical level of our being, then through the particles and atoms, then through the cells and so on. Most importantly Reiki brings balance and harmony to our thoughts, feelings, and emotions. It allows us to see life through a positive window rather than a negative window. By practicing Reiki daily as part of your life, focusing only on the energy emanating from your hands, you will achieve amazing things.
Free eBook download: We've created an eBook with our best articles on this topic, and offer it for free to all our newsletter subscribers.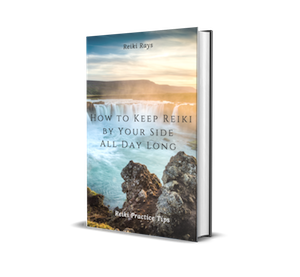 Mike Shaw has been a Reiki Master and practitioner for over thirty years. His lineage is directly to Hawayo Takata through the Rev. Beth Gray one of Takata's original Masters. Mike also has lineage to Takata through her granddaughter Phylis Furumoto via Mackenzie Clay. Mike has taught Reiki around the world and in third world countries, he has taught Reiki for free. To date, Mike has taught thousands of people to practitioner level and hundreds to Master level. Mike has a medical background and has conducted Reiki seminars specifically for Doctors and Nurses and physicists.
Web. www.dimensionalreikimasters.com
Email. mikeshawinoz@gmail.com