© 2017 Kathleen Johnson
Article by Kathleen Johnson
In the first two parts of this series (Part 1 and Part 2), I discussed the concept of "Roots and Wings" as it applies to the Reiki teaching path, and offered suggestions and recommendations for prospective Reiki teachers. In the series' final article, I address the importance of a candid self-appraisal, and offer some questions to assist on your personal inner journey.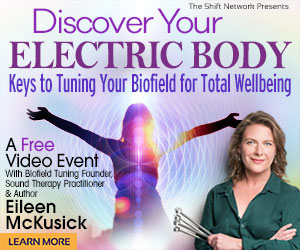 Perhaps the most important (and possibly the most difficult) task for the potential Reiki teacher is to conduct an honest and unblinking private assessment of one's readiness to teach. This includes, but is certainly not limited to, personal feelings about responsibility, perceived competition, money issues, working with challenging students, and sometimes admitting "I don't know" when asked a question.
From my perspective, this assessment and evaluation is crucial for the would-be teacher, as it sheds light on areas that may need healing and additional growth prior to teaching Reiki classes.
Although it is impossible to predict all the situations that may arise during a Reiki class, the most effective teachers are the ones who have come to know themselves on a very deep level, and are able to draw upon an inner core of strength when needed.
In my experience, students ask many questions in the course of a Reiki class – some are expected, but most are unpredictable. With that in mind, I have learned that it is perfectly acceptable to say, "I don't know". In those instances, the students are assured that I will do my best to find the answer and pass it along to them. Those "I don't know" moments have proven to be a rich source of knowledge for me! Even more significantly, they have guided me to discover truths and perspectives that contributed to my development and effectiveness as a teacher. Reiki always knows what we need and when we need it.
Of course, the true teacher in a Reiki class is Reiki itself – when we are immersed in its energy, the teacher becomes the aforementioned "hollow reed" through which the information flows. Because of this, Reiki provides many of the answers to questions raised in a class. There have been numerous occasions when I was surprised by my answer to a student's question, and knew that the answer came from a much higher consciousness as it flowed through my "hollow reed".
As for me, teaching Reiki has provided an incredible opportunity to learn so much about this beloved practice. I am grateful for every class, student, question, encounter, and challenge because each one encourages my growth and development as a teacher, practitioner, and individual. Since that first class almost four years ago, Reiki and I have worked together. As it guides and enhances my classes, the result is a co-creative and synergistic experience.
With Reiki as a guiding light, each class is as unique as the students who attend, and always in accordance with the Highest Good. My mantra of "Accept and Trust" serves me well, and I have learned to release expectation.
As a final note, I am deeply grateful for the students who entrust me with the sacred responsibility of assisting them on their Reiki path. There is no greater blessing than witnessing the light of Reiki ignite in the student. Also, I offer profound thanks for my Reiki teachers – they bestowed a lasting bequest of Roots, which, in time, allowed me to fly with Reiki Wings.
Access your Inner Guidance:
If you are considering the path of Reiki teacher ("spiritual guardian"), it can be very helpful to access your inner guidance (ask Reiki for help!) and examine your responses to the following questions:
What is my primary motivation for wanting to teach Reiki?
Am I prepared to accept the sacred responsibility?
Am I willing to be supportive of my students on the Reiki path? As future practitioners and teachers?
Am I actively involved in my own healing and spiritual development?
Have I developed a personal relationship with Reiki?
Do I have sufficient hands-on experience with others?
Am I respectful and accepting of different Reiki lineages and/or affiliations?
Of course, this is only a sampling of questions. Allowing Reiki to guide you will provide additional helpful insight and information. It is my sincere hope that you are guided to the perfect path for your Reiki Wings.
Free eBook download: We've created an eBook with our best articles on this topic, and offer it for free to all our newsletter subscribers.
Kathleen Johnson is a Usui/Holy Fire III Reiki Master, a Kundalini Reiki Master, and a Certified Crystal Healer. As a Spiritual Teacher & Mentor, she assists others in discovering their unique path to wellness, wholeness, and authenticity. Kathleen is also a Certified Past-Life Soul Regression Therapist, and infuses Reiki into her work with clients' past lives.
She is the Founder of UniverSoul Heart, LLC, a holistic healing and wellness practice based in Pennsylvania, USA. Kathleen enjoys teaching all levels of Reiki classes, from Level I through Master/Teacher, and is honored to assist others on the Reiki path. She also offers "Crystal Basics" and "Finding Your Life Mission" workshops for those wishing to deepen and enrich their self-knowledge at the soul level.
Kathleen was a co-host and presenter at the Reiki Rays Spring 2018 Summit, and also presented at the Winter 2018 and Spring 2019 Summits. She is passionate about raising awareness of the benefits of Reiki and holistic wellness and enjoys speaking to public and private groups.
As part of her commitment to raising awareness, Kathleen has been a featured guest in many radio interviews and is the host of "UniverSoul Heart Radio with Kathleen Johnson- Sensible Spirituality for Everyday Living", broadcast on Transformation Talk Radio.
Kathleen was selected as Top Reiki Master of the Year for 2019 by the International Association of Top Professionals (IAOTP) for her outstanding leadership, commitment, and dedication.
Writing is a passion for Kathleen, and her many articles about Reiki and Spirituality are published on Reiki Rays and in Reiki News Magazine. She is currently gathering information for a book and knows that Reiki will be with her every step of the way.
Kathleen's website is www.universoulheart.net, and her email is kjohnson@universoulheart.net
You can find her on Facebook at UniverSoulHeartReiki, on Instagram @universoulheartreiki and on Pinterest at www.pinterest.com/universoulheart/