Article by Eve Sengkeo
Being unemployed is difficult regardless of whether or not it is by choice. But there are many ways to make these times extremely productive and rewarding for your soul growth. In fact, using this period to realign with your soul path can help to establish a foundation for a solid career path moving forward.
Over the years, I learned that it was during these "pauses" that allow me to springboard forward. But the forward momentum only happened when I allow myself to catch my breath during these periods of transition. Let me share my top 3 ways I ate, prayed and loved back to employment.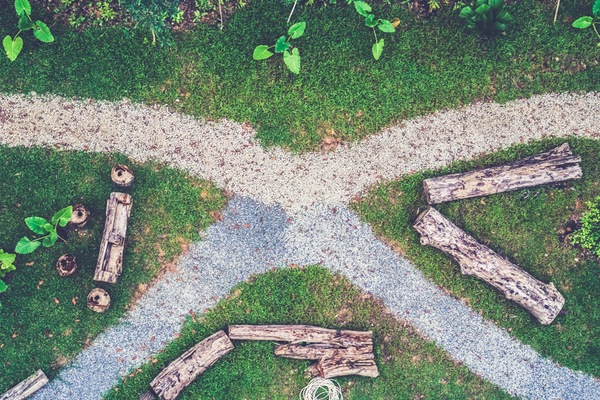 Reiki Healing: Healing my soul and raising my vibrations was probably the most important yet most overlooked factor on my Eat, Pray and Love journey. With small but consistent practice, I incorporated Reiki energy in my meditation, affirmations, and even yoga practice. I wrote down my intention for healing, to include specific steps. Then I drew the Sei He Ki symbol for emotional healing over the piece of paper.
Mindset: During moments of panic, I asked myself, "What is the worst that could happen?" Then I asked, "What is the likelihood that I will reach the worst case scenario if I kept taking actions each day towards securing a job?" Once I put things in perspective, I knew that I was going to be ok. There were numerous options that I could take before I reached the worst case scenario. Bottom line: Panicking was not going to help heal my soul.
Productive activities: Staying productive not only helped to calm the busy mind, but also practice being more intentional about my time. I wasn't about doing tasks just to keep busy and tire me out. I chose activities that felt productive in the sense that it enhanced my daily living. This included cleaning out my closet for donations to researching career fields.
How do you play to realign with your soul path? Take inspired action today!
Free eBook download: We've created an eBook with our best articles on this topic, and offer it for free to all our newsletter subscribers. Click the image below to subscribe and download the PDF:
Eve Sengkeo loves helping others achieve mind, body and spiritual wellness. As a Reiki Master, she inspires people through writing about her setbacks, comebacks, and all the lessons learned in between.