Article by João Antão Marques
As mentioned in a previous article Treatments with Patients Seated one of the aspects I cherish most in Reiki, a sacred energy for me, is that, in spite of its great effectivity, it is so very easy and flexible to pass that. Practically, any procedure/method will work. In fact, we cannot state that there is a specific and unique method to be used to treat and/or to heal our patients.
For those who have not yet read the Original Mikao Usui Reiki Manual – by Frank Arjava Peter and Mikao Usui – and the Hayhashi Reiki Manual: Traditional Japanese Healing Techniques from the Founder of the Western Reiki System – by Frank Arjava Peter, Tadao Yamaguchi (founder of the Jikiden Reiki Institute) and Chujiro Hayhashi – these are two books I strongly recommend as they give us a survey on the correct hands positions as well as on several techniques to treat specific illnesses. I would say that these two books are a must for Reiki practitioners.
Reiki treatments can be performed in different ways, following either intuitive hands positions, in which the Therapist places his hands, where he feels the dissonant energies show their presence, with hands moving, automatically, when needed or by placing hands, in specific points, and in a given sequence, in addition to placing hands on the main chakras (this being, probably, the most used method for treatments). Also, we can perform a treatment, after a body scan, by placing our hands, for a given amount of time, only where we have sensed energy fluctuations or, we can have a mix, starting with a given scheme and finish following our intuition.
Due to the association established between a given chakra and our organs and glands, it is quite interesting to see that the Reiki "hand positions treatment schemes" vary greatly and depend on the Therapist sensibility. We can have "standard" treatments with ten, twelve, sixteen and even more positions considering, or not, the treatment of the back chakras, with timing varying from three to five minutes in each position.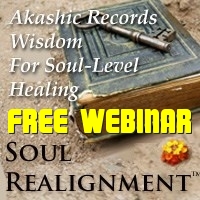 Although important, the treatment of the back chakras may be, sometimes, a nuisance to the client as most Therapists tends to wake him up, to have him roll over, to treat the back. I had such an experience and I have to confess that I was really annoyed when the Therapist woke me up and I wonder why this is a common practice because I consider it unnecessary and, moreover, it doesn't really make sense for me.
The Reiki Energy, being an intelligent one, only needs to be directed and, if we state that, when treating a given chakra, we will be treating, simultaneously, the front and back part of it, we have the problem solved and we don't need to wake up the client to have him roll over. In case we establish the simultaneous treatment of the front and back of a given chakra, I recommend to treat the front chakra for a minimum of five minutes.
During my Reiki courses I try to explain, as well as possible, to my pupils, the "proper way" to treat someone (I even have a flux or sequence – already published in Reiki Rays in the article "The Reiki Session") but, at the same time, I draw their attention to the flexibility of the Reiki Energy and the need, we may have, to adapt our technique to the working conditions. Theory plays a vital role in our training but, it's practice that gives us the skill to put the theory to work.
As an example of Reiki adaptability, to practically any situation, I would like to mention one of my experiences.
A couple of years ago, I was contacted by the daughter of my first client, who, in great distress, was requesting my help as her mother (now almost 95), was – in a very bad shape – in the hospital.
I went to the Hospital, where I had the opportunity to speak with the doctor in charge who told me that they expected her to depart in a couple of days maximum. Afterward, bearing in mind the Doctor opinion, I've asked the Guides and Angels to guide her back home if the "worst" arrived but, in the meantime, I made the required Reiki treatments. As she was in an infirmary, with three more persons, I wanted to be as discrete as possible so I just placed my hands in the abdominal area for 45 minutes.
I've made a total of six treatments following the same procedure, three consecutive ones in the first week, stopped for the weekend and made another three consecutive ones the following week. On Monday, when I resumed treatments, the results had started to show as she looked much more responsive to our presence and after the third treatment, that week, she was sent home.
Although I'm fully aware of the importance of intensive Reiki treatments and the astonishing results that, very often, we are confronted with, that outcome exceeded my expectations and I only can say "thank you Masters and Guides for the opportunity given." Reiki indeed works for our highest purpose and, as her time to go had not yet been determined, she is still here fulfilling, or trying to fulfill, her purpose of Life.
That Light glows upon your path.
Free eBook download: We've created an eBook with our best articles on this topic, and offer it for free to all our newsletter subscribers. Click the image below to subscribe and download the PDF:
João Antão Marques, a retired chemical engineer, is an Usui Tibetan Reiki Master/teacher living in Lisbon, Portugal, with training in Jikiden Reiki, Karuna® Reiki and Seichim, Lotus Light Jewel, Tibetan Bowls Massage and Therapy of Past Lives. Works as a volunteer with elder people in a Daily Center of the Portuguese Red Cross and has also worked with drugs and alcohol addicted. Recently undertook a study of the effects of Reiki in people affected by Rheumatoid Arthritis. João can be reached by mail at joaoantaomarques@gmail.com.