Article by Anamika Mishra
"Motherhood: All love begins and ends there." (Robert Browning)
Mankind has always reflected on the ambrosial bond that exists between a mother and a child. The gift of motherhood …. the first time when I held my bundle of joy in my hand, the surge of emotions had been simply divine, inexplicable and incredible. I have also witnessed the desperation, the frustration, low self esteem, depression of few of my friends and acquaintances who have been unable to conceive. I firmly believe that the Universe never gives a problem that doesn't have a solution. Our faith and intention are the best healers. If you are facing problems in conception, first and foremost ask yourself do you ardently desire to conceive; if the answer is in affirmative then have complete faith that you surely will experience this divine gift. With faith you can move mountains!
Reiki all the 24 points. Use the first three Reiki symbols along with other symbols that you are guided to. When you Reiki the seven chakras, positively affirm about conception. Use simple words and be to the point. Give more time to your Solar Plexus, Sacral and Root chakras. It is advisable to send Reiki your partner as well. If you want you can incorporate visualisation technique as well. Surrender, trust, God willing, you will get the desired result……what is in store for you for your highest good. Doing Reiki to all the 24 points have amazing results!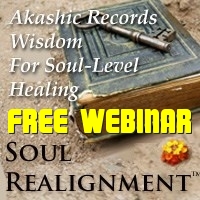 Charge pre-cleansed Amber, Selenite, Black Tourmaline, Carnelian and Clear Quartz with your intention of conception. Amber and Selenite promotes fertility and pregnancy. During delivery the crystals can be kept as a talisman.
Connect to Archangels Sandalphon, Gabriel, Michael, and Raphael with HSZSN or IAVA. Pray to all of them to remove all the blockages, to bestow you with the gifts of children and for protection as well. Make an intention slip; pray. Express gratitude. Believe in Reiki, Crystals and Archangels, in all the efforts that you are putting to conceive. Reiki the intention slip for a span of at least 40 days to 90/ 120 days. Place the intention slip on your Angel altar. You may even keep the charged crystals on your intention slip. With cent percent TRUST and SURRENDER, God Willing I pray, "GOOD NEWS AWAITS YOU!"
Lots of Love and Light! Namaste!
Free eBook download: We've created an eBook with our best articles on this topic, and offer it for free to all our newsletter subscribers. Click the image below to subscribe and download the PDF:
Anamika Mishra has been a teacher of English. She has done her Masters in English and M.Phil. in Education. Anamika feels that Reiki and Tarot are few of the best gifts that life has bestowed on her. She is a Usui Reiki Grandmaster. She practices Karuna® Reiki, Crystal Reiki, Kundalini Reiki, Karmic Reiki, Imara Reiki, Angel Reiki, and Angel Therapy. She is also a Lama Fera healer and teacher. Anamika is a Tarot and Angel Cards reader. She also teaches Crystal Ball Gazing and Automatic Writing. Anamika can be reached at mishraanamika973@gmail.com and on Facebook at https://www.facebook.com/pages/Spiritual-Cafe/1576004825996084.