Article by Raveena Emmanuel-Modi (Rasika)
Two incidents made me reflect on this topic. First when I came across the quote "you are where your heart is" and second when in my Reiki level one we were taught to recite the "Attitude of Gratitude" in which we first thank ourselves and then we take our name saying thank you. Being spiritually active for over a decade I was always aware that we are the soul residing in the body. It is said that we are "spiritual beings having material experience." It would only be right to try to identify who we are and then go ahead with the healing process. Let us briefly understand 'why is it necessary to identify with the soul and then begin with the healing.'
We are spiritual beings, and especially after we accept Reiki in our lives we are more aware of it. Soul is pure, we only have to align ourselves with our true nature. By means of selflessness, by means of service, in a state of humility, we can experience complete healing.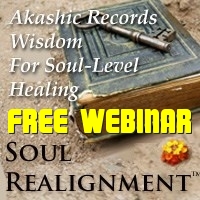 Often we experience a pattern repeating in our lives, we experience similar challenges, attract similar people and in various other ways. For such cases simply healing the body, or targeting the issue will not give a permanent solution. For the simple reason if you have pain in your body you won't treat your house or neighborhood. Obviously you would heal yourself. And who are you? – A spiritual being, SOUL. Isn't it only obvious to heal yourself than just the body?
Usually we do not want to accept that a certain challenge in our life today may be due to our past life karma. It appears unjust. But it is not. When we sow a seed it takes time to grow and harvest. So is our karma, when we plant an action, the reaction will take time depending on the nature of the karma. "As you sow, so shall you reap" The famous saying not only means every action as equal reaction but also explains like the seed takes time to grow so does our karma. Sometimes days, sometimes years, sometimes even births.
It is not injustice but kindness. If we were punished for our bad karmas instantly we may have no time for atonement. Having understood this, the question arises what to do when we are blessed with the reactions of our karma. Yes, you read it right. Even the so-called sufferings are blessings. We may not always be able to comprehend how, but we need to have faith. Just like we do not challenge a mother's love when she punishes her child. We must not doubt Love of God in testing times. Instead if we simply accept it with a humble heart, then we facilitate quick healing.
This is the most effective way of healing. With guaranteed release of negativities.
Feel free to ask any questions in this regard.
Love and Light!
Rasika is a communication skills teacher and also part time writer, and graphic designer along with being a Reiki Master. She has always wanted to be a personal counsellor to help people come out of their emotional disturbances and live a life of Love and Gratitude. She is able to fulfill this dream through Reiki. Her students and clients specially come again requesting for a guided meditation besides other Reiki sessions. She had learnt Reiki just out of curiosity, but now it has become a very beautiful part of her life. She has witnessed beautiful shifts in her life and she wishes to share them with as many as she can.