Article by Chris (Sutty) Suddeth
Since the intensive Reiki sessions, I conduct as a Reiki Master can be called a Reiki hybrid or blended session, I'm always open to and fascinated by what you can put together with the Spirit-Guided Life-Force energy that surrounds us all regardless of our attunement status. After all, just like one of golf's mantras is, "grow the game", I feel Reiki can and should be treated in a similar manner.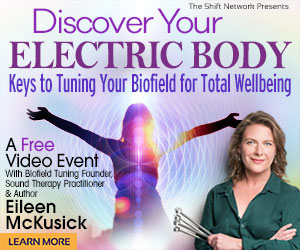 What do I mean by that last sentence? Fear not, I don't feel it's my job, nor anyone else's, to convert the "Reiki Infidels" out there. Since Diane Stein lifted Reiki's skirt and changed the playing field from secret to sacred, Reiki has experienced tons of much-needed growth that can only benefit the planet on which we live. The world growing in Reiki Love since the early 90's is a thing of beauty if you are a history buff like me.
So, what's the next step in flowering this healing art form we all love so much? For this Reiki Master, it came in the form of Reiki Infused Yoga (RIY). The genesis of Reiki Infused Yoga began about five years ago when I attended a local yoga class where two yoga teacher/Reiki practitioner friends of mine decided to combine their two modalities. These ladies packed the studio out. The energy available to breathe in and out was so overwhelming, I had to be careful even in the easiest of poses so as not to get a head rush and pass out. I recall making a game of keeping my eyes closed to see if I could discern which of my friends was giving me Reiki. In short, my mind was blown and the energy junkie in me had to have more. Equally mind-blowing was the realization that there would not be a repeat performance despite my prodding.
In time, I took this to be another lesson in Reiki's Divine timing, so I determined to do it on my own. After all, I was and am a skilled Reiki practitioner, so how hard could it be to manifest a willing yoga instructor to take the reins, especially given all the other yoga instructors I knew? Weeeell, there's that Divine timing thing again. A few years later, having all but given up, The Laughing Yogini (a.k.a. Brittney Hiller) entered my world and we coined the acronym R.I.Y. "When Sutty asked me to co-create this magical class with him, it felt natural. Each class offers a unique experience for everyone involved. As a Yoga instructor, infusing Reiki into my practice offers me the opportunity to be fully present with each student. The energy is so powerful, I feel completely connected with each person", says The Laughing Yogini.
I don't need to preach the benefits of either modality in this venue. They definitely speak for themselves and stand on their own. But how do they benefit each other? From a Reiki perspective, grounding is the most obvious and important of the benefits we can glean from the blend. An unexpected surprise was a connection to Spirit I was only used to in individual sessions, that allows me to discreetly give impressions, even in large classes. Yoga, especially the way Brittney Hiller handles it, brings Reiki out in the light of day and removes some of the woo-woo voodoo that still stigmatizes Reiki. For yoga's part, it encourages one to slow down their pace away from hot yoga and other, more exercise-oriented models. Hot yoga has had, and always will have its place in the fitness world, but I feel it neglects the spiritual aspects of this ancient practice. Since Brittney has to slow down her pace of teaching so that I can place my holistic hands in an appropriate manner where led, R.I.Y. makes her class appropriate for all ages and skill levels.
For the yoga teacher's part, it's still a business and this allows the teacher to stand out in an Instagram world dominated by the Meghan Curries that are no doubt impressive but represent a minority of the yoga world and no doubt intimidates many into remaining on the couch. Are there other things that can be combined with Reiki? Sure, we are only limited by our imagination. I would love and welcome feedback of what else can be combined with Reiki to further its growth.
Free eBook download: We've created an eBook with our best articles on this topic, and offer it for free to all our newsletter subscribers. Click the image below to subscribe and download the PDF:
Chris (Sutty) Suddeth was born in Greenville, SC in 1975 and has lived his whole life in various locales within the state of South Carolina. He graduated the University of South Carolina in 1998 with a minor in English Literature. Writing began its siren song for him at the age of twelve while sitting on the rocks of Fripp Island, South Carolina where he now lives with his wife and daughter. Sutty is a full-time Mr. Mom with his own holistic health business. Sutty has been a practicing Reiki Master and emotional energetic alchemist since 2010. He uses his passion and proficiency with energy work to inform his writing and is eagerly awaiting the traditional publication of his novel, Swoondalini, in the spring of 2018. Visit www.soulshinerefinery.com for more information.