Article by Ashwini Chubé
The New Moon is a very potent time for the energies to manifest. In the ancient times of Atlantis, people who were aware of the beautiful power of moon practised the divine rituals to manifest their desires. Later when the Atlantis period ended, these beautiful techniques lost their prevalence. The rulers and the influential people created negative publicity by calling the New Moon the dark night, so that the divine knowledge is restricted to the few selected.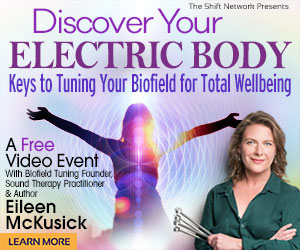 In reality if you have clean and good intentions in mind without harming anyone, the universe is always on your side.
As Paulo Coelho quotes: "And, when you want something, all the universe conspires in helping you to achieve it."
The New Moon of 11/11
A very powerful New Moon is coming up on 11:11 i.e.: 11th November 2015. The New Moon of this month is also the Hindu festival of Deepawali called as festival of lights. Hindus pray to the Goddess Lakshmi, the goddess of wealth and abundance. They believe they can achieve abundance and prosperity by worshipping the Goddess of wealth. The whole house gets lit up with light to welcome abundance in the form of Goddess Lakshmi. This New Moon will be a perfect time to manifest wealth and abundance irrespective of what faith you belong to.
The new moon of 11th November is double powerful due to 2 reasons
New moon itself is a time for manifestation. It implies new beginnings. The waxing of the moon is the symbolic meaning for growing seeds to plants, dreams to reality and desires to manifestation. Just like how moon grows in size, our dreams desire manifest with the growing moon.
The New moon falls on the 11:11 which is again a very powerful angel number for manifestation. The number 1 is the new beginning of cycle hence a number of manifestation and is magnified by four times to give 1111. Thus the date itself is highly dynamic and compelling for all those who want to manifest their desires. It signifies thoughts become things.

Here's a quick guide to manifest your desires whether it is a relationship, or career success or financial abundance or perfect health. Please follow only if it resonates with you:
Sit in a comfortable position, turning off all devices and phones putting a DND sign if needed. Light a candle and relax.
Call upon Archangel Michael to protect you and to keep all negative energies away.
Now activate all the 4 Reiki symbols. Primarily the Master symbol.
Write your desire on a piece of paper starting with gratitude as if it is already manifested. Eg : Thank you divine energies and Reiki energy that I have successfully got a job in XYZ company.
You can alternatively use coloured inks for specific desires
Pink – love and relationships
Green – health
Red – prosperity and abundance
Now draw all the symbols on the backside of your paper
Give Reiki for 20 mins with your hands.
You may additionally invoke Archangels Haniel and Raziel to help you in the process of manifestation.
Finally you can say: "This or something better now manifest for the highest good of all."
Thank the energies.
You may sleep with the chit below your pillow overnight and plant it next morning in your garden or in a sapling in the form of seed. Let it grow into a beautiful plant in mother Earth's womb.
Remember, only the desire for the highest good will manifest. So don't be surprised if you get something bigger and better than you asked for.
Caveat!!
Also, keep only positive thoughts or desires to manifest. Remember, if you put anything negative or manipulative into it, it would come back threefold to you. So DO NOT use the above guide with any malicious intent.
May the Divine energies be with you and help you manifest your deepest desires of your heart.
Greetings to all our readers celebrating the festival of Deepawali all over the world!
Reiki and Angelic blessings to you all.
Free eBook download: We've created an eBook with our best articles on this topic, and offer it for free to all our newsletter subscribers.
Ashwini Chube is a Motivational Speaker, Life Transformation Trainer, Wellness coach, Spiritual Teacher, Access Consciousnesses Bars Facilitator & Reiki Grandmaster. Ashwini is also a Writer, an avid blogger and is currently working on her 2 upcoming self help and spiritual books.
She has founded the company Unicorn Insight with a vision to create a world where the world runs on consciousness, joy abundance and love instead of fear, lack and scarcity. Ashwini's mission is to empower individuals to know who they truly and authentically are and help them tap in their power. Unicorn Insight has been instrumental in transformations of lives - whether it is through individual one on one coachings, group workshops, corporate trainings or motivational talks.
Ashwini is a former Investment banker and holds an MBA in finance having worked in Corporate world of Banking and Mergers and Acquisitions with Banks like Morgan Stanley and RBS for 8 years in Mumbai and London before she pursued her calling in 2015.
Get in touch with Ashwini through her Website: www.unicorninsight.com or at unicorninsight@gmail.com. Her Facebook page is: facebook.com/ashwinichubeofficial