Article by Rinku Patel
What is crystal programming?
When you program a crystal, you are actually storing your intention and your energy in that crystal. Your crystal can be programmed for any intention and wish, just make sure that the crystal's properties resonates with your wish. When I say you can program your crystal for any intention, I do not mean that you can program it to harm others. It will not work because like Reiki, crystals also can be used for person's highest good only.
Why do we need to program the crystal?
Crystals have their own healing properties which works regardless of them being programmed or not. By programming, you are putting your intention into the crystal which is then carried to Universe resulting the outcome in magnificent way. Select that crystal that resonates with your wish. When I place my bowl of assorted tumbles on my altar, I intent that May these crystals spread their energy according to their all healing properties to heal me and my family on all levels and for our highest good. May it absorb all impure energies and transmute it to light. If I am programming single stone for specific intention or for grid, then I program crystal for that specific intention.
Will the programmed intention stay forever?
These is quite a debatable question. According to some, crystals need programming every month or they lose the programming. Whereas including me, some says that once crystal is programmed it can hold the intention till years and years or till you de-program it.
How to program the crystal?
Before programming any crystal, make sure that the crystal is cleansed of any impure energies and de-programmed of past energies and intentions. There are multiple ways to cleanse crystals. For optimized result, we can draw Reiki symbols on crystals and charge the crystal with Reiki when programming.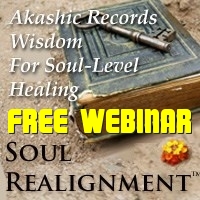 Different ways to program crystals
Chanting the intention– Hold your cleansed crystal in your right palm, draw Reiki symbols over it with Third Eye. State the intention aloud if possible, alternatively you can whisper or say in mind. Keep chanting your intention and stay focused, keeping all your attention and intention to crystal. Suppose you need love, keep chanting 'Bring Love'. Keep that thought on hold for minimum 68 seconds. Repeat the process holding the crystal in left hand.
Reiki charged– Hold a cleansed crystal in non-dominant hand, draw symbols and put dominant palm over the crystal and Reiki the crystal with your intention. Again, keep the thought for 68 seconds to make the manifestation faster.
Third Eye– Take a cleansed crystal, hold it over your third eye, not touching the third eye. Beam white light from your third eye into the crystal. If you know Reiki, beam the power symbol and the master symbol into the crystal with third eye. Think about your wish, imagine transferring your wish from your mind to the crystal. Envisage the desired outcome and place the crystal at your altar.
Tumbles together– If there are many crystals for general use, place all crystals together, draw symbols on it and give Reiki with the intention- May these crystals spread their energy according to their all healing properties to heal me and my family on all levels and for our highest good. May it absorb all impure energies and transmute it to light.
Visualization– Hold crystal in your palms. Think about your wish, visualize it being fulfilled. Stay focused and keep visualize about your wish and desired outcome, about your reaction to it and how you would feel about it. Keep visualizing the full scenario.
Breathe intention into crystal– Hold your crystal, be in meditative state and stay focused on your wish. As above, visualize the desired outcome. Take your crystal near mouth and blow with force on your crystal transferring your wish to crystal.
See you soon Crystal Crazies!
Free eBook download: We've created an eBook with our best articles on this topic, and offer it for free to all our newsletter subscribers. Click the image below to subscribe and download the PDF:
Rinku Patel is a Reiki Master Teacher, Doreen Virtue certified-
Angel intuitive, Fairyologist, Realm Reader, Crystal healer, Angel card reader, and Indigo card reader. Other than that she is a Certified Tarot card reader and spiritual writer.
Rinku can be reached via her email address reikithemiraclehealing@gmail.com and on Facebook at Reiki The Miracle Healing.