Article by Anamika Mishra
The mental and emotional symbol Sei He Ki has many mystifying aspects, still. One can remove blockages of any dimension using this symbol. I personally feel that SHK not only removes blockages and obstacles and heals at emotional level,  but also helps in manifestation. Many times we feel that whatever we desire to manifest even through Reiki, at times we are unable to do so. At times our desires may not be in sync with our highest good. Personally, I feel that if we want to manifest anything, the pre-requisite to manifestation is blockage removal. The below-mentioned technique can be followed to cleanse aura and to remove blockages.
Sei He Ki and Aura Cleansing:
1. Call Reiki (Attitude of Gratitude)
2. Invoke Sei He Ki
3. Imagine innumerable SHK all over your body as if you are enveloped in SHK and it is taking away all the blockages and polluted, unclean aura. If guided you can pray as well.
4. Now imagine a big white-goldenish coloured SHK filling you with positivity, making your aura strong and attractive.
5. Be in this mindset for as long as you enjoy, or until you feel that your aura is completely cleansed (minimum time requirement is 5-7 minutes).
6. Thank SHK and Reiki
7. Call off Reiki.
Remove Blockages Using SHK:
1. Call Reiki (Attitude of Gratitude)
2. Invoke Sei He Ki
3. State your intention, "I want to remove ________________________."(what you want to remove). Repeat thrice.
4. Pray with undivided attention. Give Reiki. Feel that all the blockages have been removed.
5. Now state, " In its place I am filled with __________________________."(your end result)
6. Thank SHK and Reiki.
7. Call off Reiki.
Free eBook download: We've created an eBook with our best articles on this topic, and offer it for free to all our newsletter subscribers.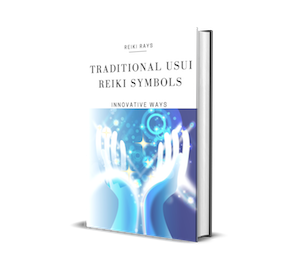 Anamika Mishra has been a teacher of English. She has done her Masters in English and M.Phil. in Education. She has been accredited by the WMA and American Council of Holistic Healers. She is a certified Fairyologist by Doreen Virtue. Anamika is a Usui Reiki Grandmaster, Angelic and Crystal Therapist and Trainer, Tarot and Angel Cards Reader, Lama Fera Teacher and Healer, Yogmaya Teacher and Healer and Akashic Records Reader and Trainer. She also teaches Crystal Ball Gazing and Automatic Writing. Anamika Mishra is also a certified Life Optimization Coach. Her mission is to make people self-reliant, realize one's own divinity and power and live a life filled with peace contentment and happiness. Feel free to connect to her at spiritualcafe111@gmail.com. For more information visit her website www.spiritualcafe111.com.