Article by Piyusha Sinha
As much as it is necessary to open up our channels with the beautiful divine energies around us, it is also pretty important to keep our channels open with our Mother Earth, to receive the energy from her for living a balanced, happy and healthy life. Grounding ourselves is one such simple, but important process. When this process is used with Dai Ko Myo, it amplifies the effectiveness of this exercise.
If you want to read more about grounding, check out the article "All about Grounding" written by Rinku Patel.
Here is a very simple and effective technique to remove blockages and negativities from your body:
Stand on the floor with bare feet.
Take a few deep breaths, slowly inhale and exhale. Notice how your lungs are filling up with air and your stomach expanding with each breath you are taking in. Now, exhale with your mouth, noticing how your stomach is shrinking and your lungs are emptying completely.
Now call upon Reiki. Imagine yourself breathing in the divine white light, and slowly exhaling through your mouth all the worries, negative thoughts, and anxieties you have accumulated. Inhale the divine loving energy and exhale and release the black smoke of negativities.
Now draw a golden coloured Dai Ko Myo on your Sacral chakra.
Slowly, start moving the symbol anti-clockwise, all the while visualizing that all the blockages and negativities from various parts of the body are moving towards the symbol. This golden coloured DKM symbol is acting like a sponge and absorbing all the negative energies.
After sometime, visualize that the Dai Ko Myo symbol is moving down your feet, then into the floor and finally getting completely absorbed by the earth.
Now visualize that the loving earth energy is entering from the ground into your right foot. Slowly it is travelling up the right hand side of your body, then crossing over to the left hand side of the body and then moving down towards your left foot, finally flowing back to the earth.
This process ideally takes 2-5 minutes and leaves a feeling of lightness in you.
Free eBook download: We've created an eBook with our best articles on this topic, and offer it for free to all our newsletter subscribers.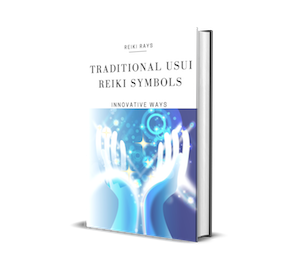 Piyusha Sinha is a Reiki Master and Teacher, to whom Reiki came at a very young age and ever since, has been the guiding source of her life. She practices Usui, Tara mai, Karuna, Angel, Karmic, Crystal and Kundalini Reiki and also does Akashic and Angel card readings. Piyusha lives in India and can be reached via her Facebook page www.facebook.com/peeyuztreeoflife