Article by Prerana Sood
It has been more than 8 years now since Reiki came into my life. Years have passed, things have changed. But one thing that has remained an integral part of my journey is REIKI.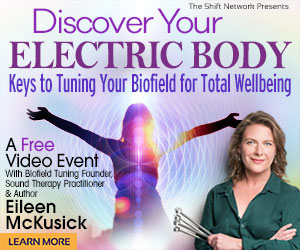 I am mother now and I thank god for this delightful experience of motherhood. Being a new mother brings with itself mixed experiences. All are to be cherished. But one thing a mother dreads is to hear her baby cry out of any discomfort. This is where Reiki comes in handy. Be it sleep issues, upset tummy, wind or even post vaccination pain, Reiki has come to my rescue each and every time so far. My baby is a happy and cheerful 16 months old toddler now.
New born babies are pure positive energy and even 5 to 10 minutes of Reiki is enough to put them at ease most of the times. Speaking out of experience, babies respond very well to Reiki healing.
Putting your Baby to Sleep
Place one hand on the forehead covering Third Eye chakra and the other hand on the Solar Plexus chakra. Ensure that the navel is not covered under any circumstances. Give Reiki for at least 5 minutes. Both these positions support and enhance a feeling of calmness and security, hence aid sleeping.
Upset Stomach or Wind
Place one hand on the back and other on the stomach. Give Reiki for 5 to 10 minutes. Repeat 2 to 3 times a day for faster results.
Post Vaccination Pain
Keep the hand directly on the affected area. If the baby is not allowing you to touch the area, you may also keep your hand little above the body. It will work just as well.
As a Spiritual Tonic
Many a times I have given Reiki to my little, while holding her in my arms, as I move around the house. Place one hand at the back of the baby's head and the other on the back. Give Reiki for a maximum of 10 minutes at a time. Both these positions are excellent for promoting general well being and a sense of relaxation in your baby.
As a mother or even as a father you will get immense opportunities to get in direct touch with the baby. And you can avail them to give Reiki to your little one. Reiki is a beautiful and safe way to keep your baby physically, mentally, emotionally and spiritually healthy and happy. Happy parenting, Reiki parents!
Blessed Be.
Free eBook download: We've created an eBook with our best articles on this topic, and offer it for free to all our newsletter subscribers.
An eternal learner, Prerana is practicing Reiki for more than 8 years now. An Usui Reiki Master healer, she is also an Oracle and Tarot Card Reader.  A great believer in the magic of universe she loves to explore various aspects of the Occult science. Working with the forces of nature, crystal therapy, Vedic astrology and numerology have been some other areas of interest for her. A copywriter by profession, Prerana is an avid reader and a pet lover. She can be reached at istarwisdom24@gmail.com