Article by Ashwita Goel, Reiki Master
One of the most popular questions is whether a Reiki channel must go vegetarian. I usually reply by asking how that would be relevant, considering that Mikao Usui was Japanese and most probably ate raw fish on most days of his life. Even so, it is a very good question, because it raises many issues. I know that this is a sensitive topic for most, so I try here to tackle it in the best way I can. Bear with me and please read through to the end.
Energy and food – how do they interact, do they affect each other? There are a few aspects to look at, over here.
At the outset, eating meat is largely harmful for health. Most animals raised for slaughter live through extremely difficult conditions and the cellular memory they carry is largely just pain – which is not what we want our bodies to vibrate with. Aside from this, they are also pumped with strong antibiotics which directly hurt our immunity. Many animals, having lived in very small spaces, often with no room to move at all, are mentally wrecked, insane. Again, not an energy we want to carry.
Also, the body finds meat quite hard to digest. Most meats take 3-4 days to finish the digestive process, which means the digestive tract is never really empty, thereby giving rise to a lot of ama, which is low-vibration, dense energy. Many Reiki channels have found that when they have gone vegetarian for a few months, their experience with Reiki has drastically shifted, and they experience the light more powerfully.
Speaking of low vibration energy, it is not just meat that creates it. Food prepared with ill intentions (a veg burger or pizza at the big chains for instance) would create ama too. As would eating without awareness, and overeating.
Now, it is important to understand that there is no black and white. If one is sincere about one's Reiki practice, one will naturally gravitate towards the most wholesome, healthy diet. And there are no fixed rules. As a teacher, I never ask my students to quit meat, alcohol or tobacco when they learn Reiki because I know that if they practice sincerely, they will get there anyway, if that is good for them.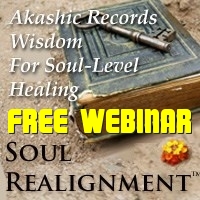 I've seen some long term non-vegetarians go completely vegetarian after Reiki, and I've seen others fluctuate between the two. In general, I've observed that red meat doesn't seem to do anyone any real good, but that is just my experience and I may be wrong.
A person switching to a completely vegetarian diet needs to be patient, as the body gets lazy and does not synthesize most nutrients because it gets it easily from meat. There is a learning curve for the body once a person goes veg, and there may be some deficiencies for a short while as the body learns to synthesize the required nutrients from vegetarian food. If you want to make the switch and are struggling with deficiencies, then request Reiki to heal your fears and limiting beliefs with respect to going vegetarian or vegan.
Ultimately, it is about listening to your body and giving it what it needs. If we make a belief system out of it and are more loyal to the belief than to the body, no matter where you are on the spectrum, you will have problems. So trust the body, the process and the journey that Reiki is taking you on!
Having learned Meditation as a child, Ashwita incorporated Reiki into her life during her early teens. After a decade of witnessing the magic Reiki, she felt compelled to take up Reiki professionally, and ended her corporate career in 2007, taking up Reiki full-time. She eventually incorporated EFT, hypnotherapy and past life therapy into her work. Apart from her healing work, she teaches Reiki and meditation, and her book 'Healing Through Reiki' is available on Amazon. You can connect with her through Facebook https://www.facebook.com/Reiki.Bangalore,
her website http://www.reiki-bangalore.com/ or visit her blog http://www.ashwita.com/zen/.