This infographic was inspired by Moon Rituals with Reiki article written by Ananya Sen.
Click the image to see it in full size, then click Back in your browser to return here.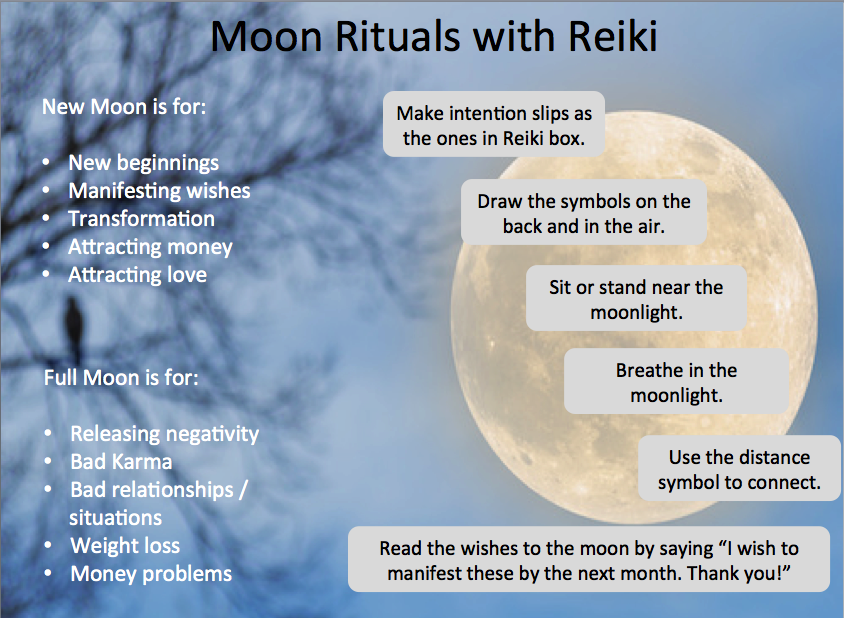 Word your intention slips according to the moon cycle. So for attracting things in your life, do this ritual around the New Moon and for releasing, do it around the Full Moon. This will also increase your Reiki flow.
Love and Light!
Free eBook download: We've created an eBook with our best articles on this topic, and offer it for free to all our newsletter subscribers. Click the image below to subscribe and download the PDF: